VOGLEWEDE MONEY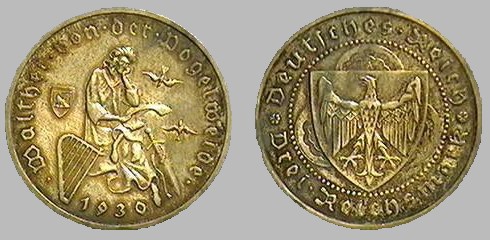 This German three mark coin, dated 1930, commemorates the 700th anniversary of the death of the minstrel, Walther von der Vogelweide. The coin is no longer in circulation but is sought by collectors.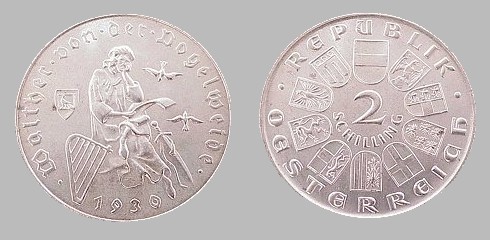 Another coin commemorating the 700th anniversary of Walther von der Vogelweide is this two shilling Austrian coin minted in 1930.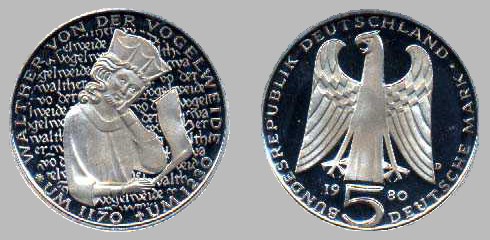 A more recent German five mark coin, minted in 1980, commemorates von der Vogelweide's 750th anniversary. The coin is a little larger than a quarter and is worth approximately $2.50 US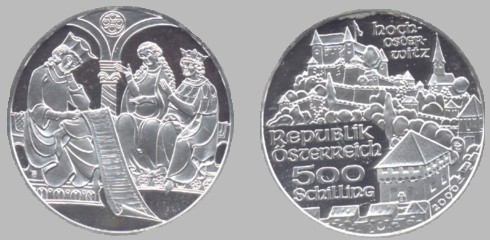 Finally, this 50 shilling coin, minited in 2000, commemorates Hochosterwitz Castle in the Carinthia province of Austria. Walther stayed near here in 1200 and it is likely he performed for the lord and lady of the castle.